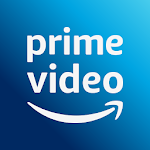 | | |
| --- | --- |
| Price: | Free |
| Version: | 3.0.264.73847 |
| Author: | Amazon Mobile LLC |
Amazon Prime Video lets you watch millions of movies, TV shows, and Amazon specials like The Grand Tour. Once you pay for their subscription and finish signing up, you will be given the possibility to stream most of the content in 4K if your TV supports this feature. Amazon Prime Video costs $99 per year and is completely ad-free. The good news is, if you are a paid user, there will be no ads shown on your desktop, mobile phone, or TV.
Amazon Prime Video has a free app that can be downloaded both from this page and Android/Apple stores. It maintains a high rating of 4.3 on Google Play Store with more than 2.2 million user reviews. After skimming through the comments, it is safe to say that this app features awesome content, and is loved internationally by most of its users.
Main Features
Download content – What makes this app stand out is its downloading features. Similar apps like Netflix and Hulu only support watching features. However, the Amazon Prime Video app will let you download just about anything once you have finished signing up. If you have a poor internet connection or would like to watch movies on the go, simply click the download button and acquire anything from the Amazon Prime Video catalog.
Recommended content – This app also implements a nicely developed algorithm that learns from your search history and gives out the best recommendations. For example, if you have been watching Scream 4 for the past few days, most of your recommendations will be from the horror genre, and so forth.
4K support – We have double checked on the internet, and it is pretty safe to say that all of the content provided by the Amazon Prime Video app can be streamed in the 4K resolution. However, please note that in order to use this feature, your TV must also support 4K quality.
Customized search – You can search for movies by genres, date, rating, and popularity. This app also features a search that is keyword-based, meaning you will be able to search for movies simply by typing the words in the search bar.
Device support – Needless to say, the Amazon Prime Video app supports all devices, be it a tablet, mobile phone, desktop computer, or a TV. As long as you have access to your Amazon Prime account, you will be able to stream movies and TV shows on any device.
Continue from where you left off – Did the lights go out? Did you have to stop watching a movie for some reason? It does not matter, because the Amazon Prime Video app lets you continue watching right from where you left off. By using this feature, you will never have to rewind a movie or watch the same TV show episode again.
Conclusion
If you are a movie lover, giving the Amazon Prime Video app a shot is something you should consider. It costs only $99 a month and is one of the best apps in the streaming category. In order to download the latest APK of this app, click the download button to get started.