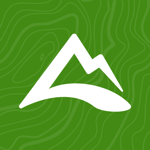 | | |
| --- | --- |
| Price: | Free |
| Version: | 1.0.9 |
| Author: | AllTrails, LLC |
AllTrails is an app that lets you view the most accurate trail information for your trips. We all know that getting out of the city every once in a while can be relaxing, refreshing, and empowering. If you are a busy person, it is only logical that you would want to get out in nature at least a few times a year. There is one app that will help you plan and execute your trips with utmost accuracy. This app is called AllTrails and includes all nature trails in the United States and Canada. If you are an outdoors lover, this application is a definite must-have for you.
AllTrails is one kind of app that supports nearly all mobile operating systems. It does not matter which device you are using, chances are that the AllTrails app will have support for it. You can get this app for both Android and iOS operating devices. With more than 100 million downloads worldwide, AllTrails is arguably the most popular app in the outdoor category. You can download this app both from Apple and Google Play Stores. It maintains a high rating of 3.9 on the Google Play Store with more than 43,000 unique user reviews.
Main Features
Custom Trails – It does not matter which location you are trying to access, AllTrails has got you covered. People from all around the United States and Canada use this app on a daily basis, which means that the database is constantly updated. If you are going to a strange place, it's only logical that you would want to check this app first before planning your trip. There is information for all sorts of different trails, and all outdoor lovers choose to use this app on a daily basis.
Upload Trails – Being one of the most well-rounded apps, AllTrails gives you the possibility to upload your favorite trails. If you are constantly discovering, it's just a matter of time before you stumble upon a magnificent place. You can choose to share the information about a certain place with photos, videos, and GPS signals. Of course, it is totally up to you, but if you decide to share the information, the AllTrails app will accommodate you with all the necessary tools.
Social Network – Needless to say, such an amazing app must let its users communicate with each other. This assumption is logical, and you would be glad to hear that all of this is possible by using the AllTrails application. You can communicate with numerous users, ask for advice, share your experiences, and much more. It's never been easier to make friends with other hikers and adventure lovers.
Conclusion
All in all, the AllTrails app is a perfect choice for any adventure lover. It does not only let you access different trail information but upload yours as well. If you still have not acquired this app, you are greatly missing out. In order to get started, please click the download button located on this page.