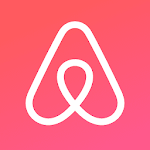 | | |
| --- | --- |
| Price: | Free |
| Version: | 19.36 |
| Author: | Airbnb, Inc |
Airbnb is said to be a traveler's best friend, and rightfully so because it helps you search for places to stay, visit different locations, and even make money from your real estate. Airbnb is probably one of the most downloaded apps in the "Travel" category. Millions of people are using this app on a daily basis to make travel arrangements, rent their homes, and more. If you still have not downloaded this app, you are greatly missing out.
Airbnb is a free app and can be downloaded from just about any store for any operating system. This app maintains a high rating of 4.6 on Google Play Store and is reviewed by more than 1 million users. We have skimmed through the comments, and, as it turns out, the users are not only using this app to find places to stay, but also rent their homes, and generate additional income.
Brief
Airbnb is most widely used for making travel arrangements. This app features local places to visit, as well as hosts that are renting their real estate. With Airbnb, you can select a specific location you are traveling to, and book a place beforehand in just a few seconds. That's it for the tourists, the process is very simple, and straightforward.
However, if you would like to generate an additional income via Airbnb, you are free to do so by adding your place/hotel/house to the Airbnb library. The process is pretty easy, the only thing you need to do is snap a few good-looking pictures of the place you are going to rent, upload them to Airbnb, add a description, and that's basically it, you are now a successful Airbnb host. Of course, you need to follow the instructions strictly on Airbnb, make sure not to miss anything.
Main Features
● Rent – As already mentioned above, the main goal of Airbnb is to help you rent places while traveling. Simply pick a location, search for different hosts, and pick the one that's best for you. There are places for every budget. You can rent hotel rooms, as well as motels, and cheap rooms at a family house.
● Search – The search function is very well designed at Airbnb. It lets you search for places by location, prices, date, and so forth. Given the simple design of the Airbnb search, it's totally impossible to get lost in the settings.
● Book – Once you have found a place, the only thing that's left to do is to book it. With Airbnb, even this process is made simple, and booking happens with just a few clicks. When booked, you can choose to pay online, or with cash upon arrival.
● Connect – Of course, the Airbnb app would not be perfect if it did not allow you to contact the host. Even before booking the place, you are free to contact the person who is renting a place and make arrangements beforehand to avoid questions, and difficulties later on.
Conclusion
If you are convinced that Airbnb is an app you must have in your tool arsenal, simply click the download button on this page to get started.