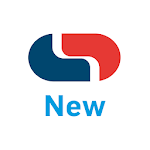 | | |
| --- | --- |
| Price: | Free |
| Version: | 2.0.70 |
| Author: | Capitec Bank |
Capitec Bank is one of the largest banks in South Africa. With more than 150,000 clients opening accounts every month, this bank is possibly the most widely used option by the general public. We all know that the COVID epidemic is hard on the African population, and this is exactly why Capitec Bank developed some relief options for those who have lost their jobs during this crisis.
The Capitec Bank will manage your savings, let you view all expenses, help you save money, and so forth. The application was developed by the Capitec professionals, meaning you won't have to worry about feature functionality. This app has been tested and is working perfectly.
The Capitec bank app is free to download both from Apple and Google Play Stores. It maintains a high rating of 3.8 on Google Play and is reviewed by more than 15,000 users. Granted, these numbers alone do not tell us everything, but we have skimmed through the comments and found out that there are only a few minor bugs to be fixed. Other than that, the application seems to be working perfectly.
Main Features
● Free Local Card Machine – There are no fees when you are trying to shop locally. Generally, if you purchase something, the bank card applies a small fee to the transaction. However, this is not the case with the Capitec Bank App. You can now shop without worrying about additional fees included in every transaction.
● Free Online Transactions – Similar to the local transactions, online purchases also do not include any fees. You can go to any website, purchase anything and pay the exact sum of the product, there will be no fees applied.
● Send Cash Online – This app features smooth cash-sending features. The only thing you need to do in order to send money to your friends, or family is adding them to your contacts list. What's even more amazing, if you allow the app to access your contact list, all of your numbers and names will be imported immediately, saving you the trouble to enter each contact's credentials one by one.
● Send Payments To Other Banks – Being one of the largest banks in South Africa, the Capitec Bank has contracts with most South African associates. Meaning, if you want to send money to another bank's user, they will not have to wait for days to receive the funds. All of this happens in one hour, depending on the time of day.
Fees
● Credit Card – Monthly Payment of 40 (in local currency)
● Debit Card – Monthly Payment of 5 (in local currency)
● Minimum Balance Required – 25 (in local currency)
Transactions
● Confirm, and send payments with a fingerprint scanner, or a face recognition tool
● Put your payments in different categories
● Delete/Freeze lost cards in seconds
● Receive electronically stamped invoices
● Send cash with one touch to your friends and family
● Make payments in seconds to other banks in South Africa
Conclusion
If you are a Capitec Bank user, you definitely need to get this app. In order to download the clean version of the application, click the download button located on this page.