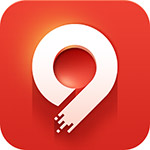 | | |
| --- | --- |
| Price: | Free |
| Version: | 3.0.9.3 |
| Author: | 9apps Inc. |
9Apps is a third-party store for downloading different applications, games, themes, ringtones, and just about any APK file for Android users. Sadly, this app is not yet available for iOS users, but from what we have gathered from the official sources, the app is already in the making. 9App lets you access millions of apps and games for free. The best thing about this app is probably the collection of paid applications and games that are not available on the web yet. However, please note that acquiring paid items through third-party sources is illegal in some countries, so, make sure to check your laws before using this app.
9App is not available on the official stores like Apple and Google Play. However, we are more than happy to provide the latest APK file of this application right here, on this page. If you still have not downloaded this amazing store, you are greatly missing out. The unofficial sources say that 9Apps already has more than 100 million downloads worldwide, which does not come as a surprise, because this store includes just about anything. Acquire this app right now, and gain access to millions of free and paid applications and games.
Main Features
Free Apps & Games – If there is a game featured on Apple or Google Play Stores, it will definitely be uploaded to the 9Apps directory. We were not joking when we said this app contains millions of different software. In order to gain access to all of them, the only thing you need to do is download this store APK right now. You don't even need to sign up, and acquiring the latest apps is completely free. You will be able to enjoy thousands of applications from different categories in one store.
Paid Apps & Games – This is probably why the 9Apps store became so popular. If you are worried about ethical rules, you are free to purchase any of the games/apps featured on the 9Apps store. However, the internet itself is a huge torrent database, which means there is nothing bad about acquiring apps/games for free every once in a while. If you are looking for a specific application or a game, check the 9Apps database first before going further, chances are it is already uploaded.
Recommendations – 9Apps store learns from your browsing history and recommends the best content targeted specifically to you. For example, if you have been scouring the racing category in games, the 9Apps store will recommend you the highest-rated games from the same category. Do not worry about the reviews and ratings, all of them are real and written by regular internet users just like you. So, if you want to read an honest opinion about a certain app, do not hesitate to jump to the 9Apps page.
Conclusion
Overall, the 9Apps store is a perfect place where you can acquire thousands of free and paid applications for free. In order to get started, please click the download button located on this page. We always strive to upload the cleanest APK files for our users.