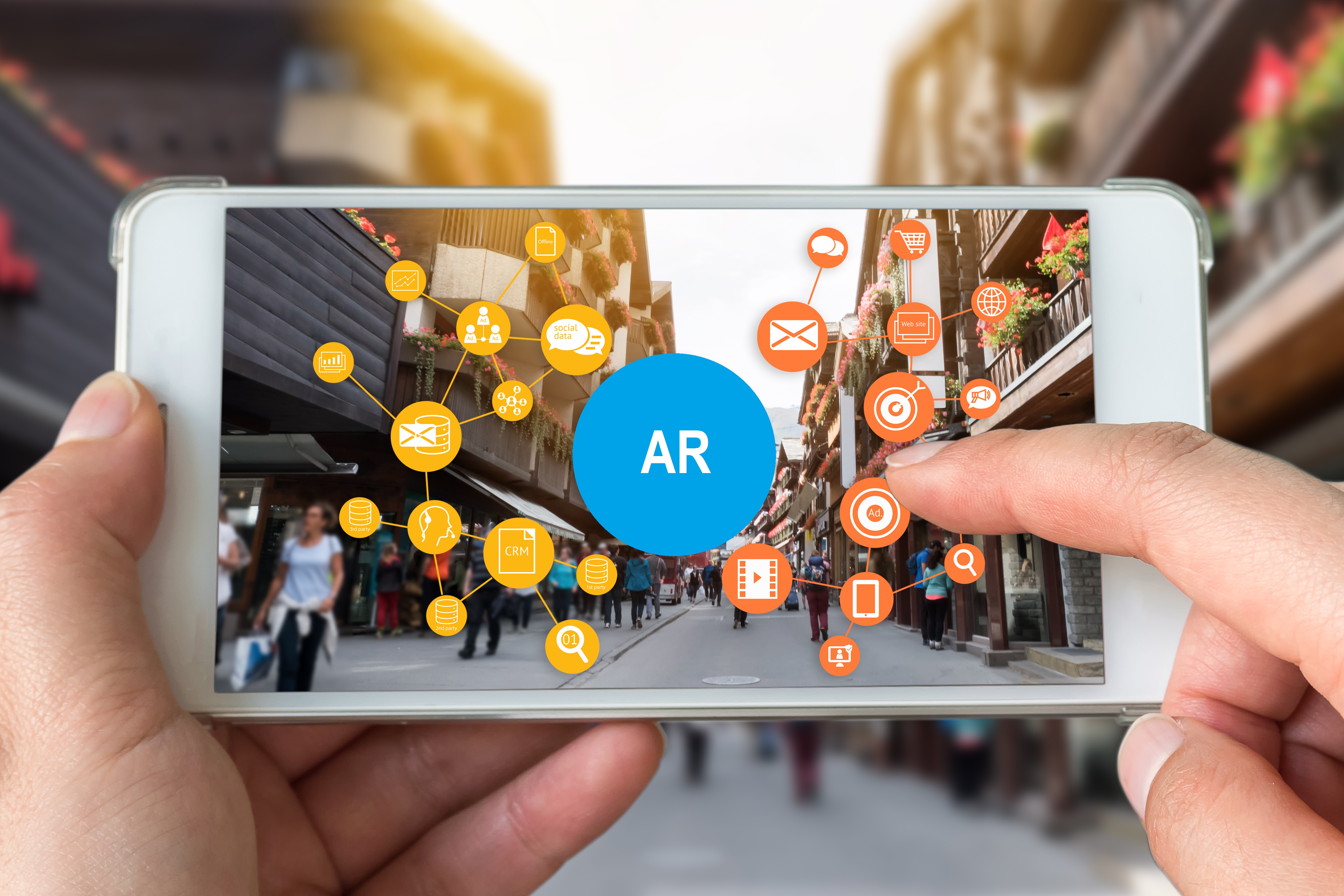 An association gives its members a lot of value through its connections, teachings, resources, and so on. When you have an association, you need to continue finding new ways to satisfy your members and modernize the way in which you meet members in their location. Recent statistics show that the average person (adult) is on their cell phone for almost 3 hours per day. As the younger generation become adults, this statistic will increase even more. You should look to evolve your resources to accommodate the busy lifestyle of your members. Having a mobile app can assist you with this.
With all the apps available for social sharing and communication, it might seem pointless to have association apps. However, if your association has an app readily available to its members, then your organization will benefit greatly.
Below are the top 10 benefits of developing a mobile app for your association:
1) More Engagement from Members
Members love to be informed right away. If your members have an app, they will immediately receive crucial information and updates as soon as they are sent out. A lot of associations still use social media messages and email messages to communicate with members, but these methods of communication are just not cutting it anymore.
An employee working in an office might receive over 100 emails every single day. They are not going to have time to read them all. Therefore, if you want to get your message read clearly, an app is the best way to go. You can post information in your in-app newsfeed or through a simple text notification, which is better known as push notifications. If someone downloads your app onto their mobile device, they can receive notifications directly to it. The app doesn't even need to be running for this to occur. If you add creativity to your push notifications, it will attract more interest in them after you send them out. Most importantly, apps will assist associations in communicating with their stakeholders and ensure they receive their important messages.
2) Give Each Member a Mobile ID Card
You may have already given traditional ID cards to your association members. But now might be the time to give them app-based ID cards instead. This doesn't sound too crazy because most people don't pay cash for things anymore. They use mobile payment apps now and conduct all kinds of electronic transactions. So, why not have an association ID that can be accessed on a mobile app? This will ensure that people will always have their ID on them if they have their smartphone. The best part is that native apps can be used whether you're online or offline. You don't need to look for a Wi-Fi hotspot.
3) Enhance Member Communication
Associations give members a lot of benefits, such as allowing them to network between each other. If you introduce a mobile app to your association members, they will be able to interact much more easily. This will increase member engagement and help grow your community.
Approximately 39% of mobile users are using social media apps while 10% of them are using messaging apps. Message delivery has never been easier, thanks to app technology.
4) Increase Young Member Engagement
An association can only grow if it brings in new members who are younger. According to a 2016 report, millennials will use their smartphones an average of 150 times daily. Another statistic showed that 89% of the time people spend on their mobile devices is spent using apps. Based on these figures, you can only imagine how often millennials are using mobile apps on their smartphones. For this reason, your association should have an app that is relevant and highly functional. That way, it will be easier to accommodate the needs of younger prospects so that they will want to join your association.
5) Event Promotions
It is normal for an association to hold special events. A lot of associations may use some mediocre app that is designed for just one specific event. It is better to have an app that can be used year-round and has event integration features in it. This allows you to give members information about the speakers, the event schedules, and other details right to their smartphones instantly. By integrating event management into the app, members will be able to share information on their social media accounts instantly as well as add events to the calendars on their mobile devices.
6) Increase Association Value
The members of an association need value. This requires resources to be generated for them. So, why not create an app to give them more value? This can be an exclusive app for members only which is a completely personalized platform for them to collaborate on. The app will make accessing your association so much easier. Not only that, you will have a closer relationship with your association members.
In the United States, 71% of all the traffic on the internet comes from smartphones, tablets, and the apps that are on them. If you have an association app available, it will be a big incentive for your members.
7) Member Feedback is Accessible
Association apps make it extremely easy to receive member feedback. Apps allow you to create forms, polls, and surveys in which members can utilize to provide you with information concerning your association. This kind of member feedback is brought to you instantly so that you don't have to waste time with things like conducting interviews and sending emails that will likely get ignored. As you gain more insight into how the members feel about your association, you can take steps to make it better in the future.
8) Content and Contact Management
Apps can gather and manage user data just like contact management systems do. By having an app like this, you can learn about your users and their needs. As your contacts grow, you will be helping more people by supplying them with useful information.
9) Association Availability
Americans use mobile apps for an average total of 2 hours and 15 minutes daily. They also use around ten different apps within that timeframe. On a monthly basis, they go through about thirty different apps. Therefore, Americans are using apps on their tablets and smartphones a lot. By introducing this technology to your association, you will allow the people of today's world to easily enjoy the benefits of your association.
10) Affordable and Simple to Use
There are so many new innovative technologies that make it easier than ever to launch your own mobile app. You don't even need coding or programming knowledge to develop an app. Now people who are not technical can create their own personal apps using various visual app builders that have drag-and-drop interfaces. Although you will pay a small monthly fee for this easy app creation ability, it is still much cheaper than what it would cost to develop an app completely from scratch that uses coding.
Conclusion
Apps are suitable for associations, companies, and individuals who want to engage with their audience or members. It is a way to keep them interested in the information that pertains to your organization. Plus, apps are a great way to attract new people to join your association. Then you can watch your association's membership numbers grow as the members become more engaged with the association and each other. That is why mobile app development for an association is important.