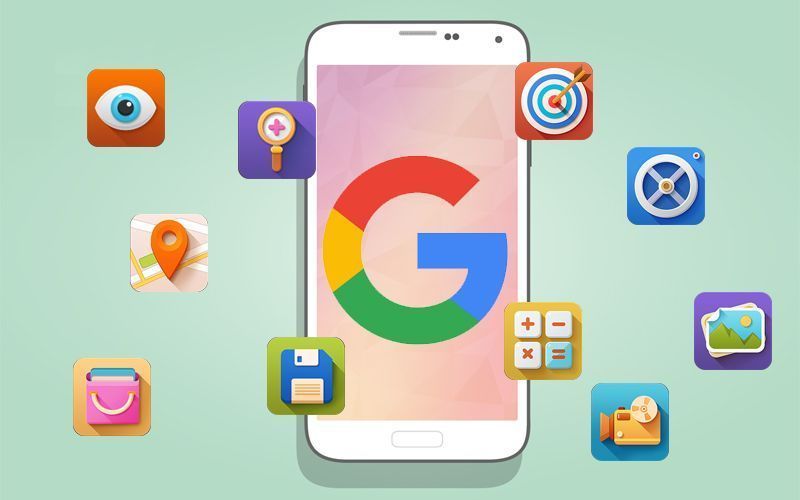 Do you have a great idea for an app that you want to make a reality? If so, keep reading.
The biggest challenge that most people have when developing their first app is coding. A lot of people find coding to be scary and confusing. Some people may want to find some good app developing software, but they never get around to looking. Fortunately, you don't need any coding or app developing experience to create your first app.
There are so many app development services available for businesses, bloggers, individuals and more. All you need to do is take some time to learn a few things and then you can create a mobile app without any hassle.
Below are some of the most popular app creation platforms on the internet today:
1) Appery.io
At Appery.io, they have a mobile app creator operates in a cloud network. It can be used to build apps that are compatible with iOS and Android devices. Some of the features of this app creator include Ionic, jQuery Mobile, and Apache Cordova.
As a cloud-based app creator, you do not need to download or install Appery onto your computer. You simply log into your account through the website and start building your app. There is a drag-and-drop visual editor which makes building the interface of your app extremely easily. After you place the components where you want them to go on the interface, the coding is automatically generated. The app can be linked to a REST API of your choice too. If you want data storage capabilities for your app, you can instantly create a cloud database for it.
There is a catalog of plugins available for the Appery app creator. The will give your app a lot more functionality and flexibility. If you have customized plugins of your own, you can include them in the app too. If this is a team effort, Appery lets you share the work you've done with them. Not only that, team collaboration can be done in real time if you pay an additional fee.
Appery plans begin at $60 per month for their Pro service. You can go higher with the team service at $135 per month. If you require certain enterprise solutions, there will be a custom price available for that. 2) Mobile Roadie
Mobile Roadie can be used to build and manage mobile apps for Android or iOS platforms. The great thing about this app creator is its visual creation features. Virtually any media type is compatible with Mobile Roadie and you can automatically import Twitter, RSS feeds, and keywords from Google News. You can even communicate in real-time with other users on the fan wall which automatically refreshes itself.
Once you have built your app with Mobile Roadie, it can be previewed on the back end. If the content is deemed appropriate and the quality is good, the creator will guide you on how to submit the app to the Apple App Store and/or Google Play Store.
Mobile Roadie gives users the option to have push notifications sent through their app. This content can be from the platform or your website. Information from many different formats can be pulled on this platform, such as HTML, CSV, PHP, XML, and JSON. As you begin, there are numerous layout choices available. These choices can be customized however you want.
Overall, Mobile Roadie is suitable for selling a service or promoting a brand. It is not as good for products.
The price of Mobile Roadie is $145 per month.
3) TheAppBuilder
There is a collection of apps available on TheAppBuilder which can accommodate events, brochures, employees, and clients. There are two recommended ways to use this app builder. If you want your app to serve as a company's intranet, then TheAppBuilder is for you. The internet toolkit can be utilized for creating the app. As for the structure and content of the app, you can get help on them from TheAppBuilder directly or from the training that is available.
The AppLibrary is available to all users. It basically provides app templates that you can use as the basis of your app and then from there, you can customize the app to reflect your own brand name. Private apps and public apps can be protected from unauthorized use with established usernames and passwords for them. The apps can be published in the Google or Apple apps store.
It is fast and simple to modify the content and structure of any app that you create with TheAppBuilder. By just the click of the mouse, unlimited updates can be made on several mobile platforms. TheAppBuilder is compatible with Android, iPhone, and iPad. It takes about 60 seconds for your updates to go live after they are submitted. No other similar service updates the app this quickly.
The price of this service will vary. You must contact the company for more information on that.
4) Good Barber
Good Barber is a great online platform for creating enhanced web apps, Android apps, and iPhone apps. You don't need to know any coding and yet, you will be able to manage all the app's details and specifications. To help you get started, you can choose from one of the many design templates in the library. Just pick one and customize it to your liking. You can use Google Fonts to create the perfect style text. There are even attractive icons that you can place in your app too.
Your existing website could possibly be replaced with progressive web apps because you can make them compatible with tablets, desktop computers, and other mobile devices.
Whenever you modify your app's parameters, visual feedback is immediately given to you. Unique push notifications that are actionable can be sent. This means your readers can be turned into real contributors, giving them the power to submit videos, articles, and pictures. Your app can be organized too by including new sections for things like live events, sounds, music, videos, pictures, etc.
The price of Good Barber is $96 per month for creating apps on iOS and $32 per month for apps on Android.
5) Appy Pie
If you're looking for a do-it-yourself mobile app developing platform which utilizes cloud technology, then you will want to try out Appy Pie. You don't need to possess programming skills and you can develop an app that is compatible with virtually any mobile platform. After that, you can publish the app to the appropriate app store.
Since Appy Pie is run on a cloud, you do not need to download or install anything. Its drag and drop interface allows you to create custom mobile apps over the internet with just your mouse. After it is done, your hybrid app with HTML5 coding will be compatible with Windows, Android, and iOS. When you revise the app, it gets updated in real time right away.
Appy Pie lets you monetize your apps by showing ads. Other features include GPS location tracking, real-time analytics, and push notification transmissions. Your app can be integrated with things like radio, audio, blogs, feeds, or websites.
There are a variety of themes available on the platform to use for your apps, such as radio station templates and restaurant templates. If you are a service provider at a salon or doctor's office, for instance, then you will love the appointment scheduler tool which you can put into the app too. Take advantage of the contact features like a one-touch call that can help any business communicate with more customers. If you have your own iframes or custom code to embed into the app, you can do so on the code page.
You can use Appy Pie for free, but you must show their ads if you choose this plan. Otherwise, the platinum plan is $50 per month.
6) AppMachine
You will find the AppMachine platform is simple and easy to use for designing and creating a professional Android or iOS app. Since there is a drag-and-drop interface on the platform, there is no need to use any coding. Various building blocks can be combined which provide different features, including video, data, and pictures. By utilizing these building blocks, you can connect your mobile app to e-commerce stores, Facebook, and Twitter. Add your own personal style to your app's design by picking the icons, fonts, colors, and navigational system you want to use. The whole layout is under your control. Meanwhile, you can check the Previewer to see the progress that you are making.
Another interesting feature of the AppMachine platform is a scanning tool which locates good content on a website and places it into your Android or iOS app. Remember to regularly test your app during its construction. You can use a tablet, desktop computer, or another mobile device to check its status. Once you've tested the app and verified that it is good, the next step is to just publish the app in the appropriate app store and then advertise the app. Of course, you'll want to track user data to and see how well the app is performing.
AppMachine gives you all the tools you need to do these things, whether you're publishing in the Apple App store or Google Play store.
The Plus plan will cost you $49 per month for each app that you create. Extra plan options could drive the price up to $69 per month for each app if you choose them.
7) GameSalad
GameSalad can be used to create mobile app games for multiple platforms, such as macOS, HTML5, iOS, and Android. You can make a game fast and easily, thanks to the drag-and-drop interface of the platform. This means you don't need to do any coding or programming yourself. However, you'll still get to learn about computer science as you go through the app creation process.
This app creator comes with an actor editor and scene editor. These are the two tools that you will be using the most to create your game. You will have control over the sounds, images, actor positions, and actor navigation. Whenever you need help or guidance from other GameSalad users, there is a community forum where you can go to seek advice and get your questions answered.
There are two plans available on GameSalad; developer plan and educator plan. The one you choose depends on which type of user you are. The game app builder will still function the same for either one. The price will be given to you upon request.
8) BiznessApps
If you have a small business and you want to build a mobile app for it, then you will like the BiznessApps platform. It comes with many features and options to include in your app, such as dynamic content, messages, ordering buttons, analytics, push notifications, 3rd party integrations, reviews and more.
The platform has a content management system that is so user-friendly, you will be able to develop an app in just a couple of minutes. Not only that, there are a variety of design templates to make the customization of your app a breeze. As you work on your app, you will be able to view its progress in real-time with the preview feature.
Your app can be updated immediately on the internet. It doesn't matter how much of the app you modify either. In addition, you can quickly produce promotional materials through the platform for your app. Take advantage of the webinars held each week which teach users how to create the best apps possible with the platform. If you still need more help, you will be able to view hundreds of helpful articles and tutorials on all aspects of the platform.
The price of a single app is $99 per month. If you join the Reseller Partner Program, it is $250 per month.
9) AppMakr
AppMakr lets you build apps in HTML5, iOS, and Android using a simple do-it-yourself platform. You do not need to code either. Since 2009, AppMakr has evolved into a highly reputable app creation and publishing platform throughout the globe, especially after Infinite Monkeys took it over.
There is no limit to how many apps you can create with this platform. There is also no limit to the number of updates either. Some of the features available include HD photo galleries, video streaming, music streaming, live updates, push notifications, Google Maps, chat rooms, in-app stores, shared events calendars, etc.
The Dashboard can be used to track your apps. Use the tabs to add content and customize the functionality and appearance of your app. If you want to see your app's current look, you can preview it at any time. When you are ready to publish the app, you can do so with just one click.
No matter which plan you choose, there are no ads shown on the app. You can choose a free plan to start. The Pro Plan is $99 per month.
10) ShoutEm
Check out this mobile app builder with monetization, content management, and strong user engagement resources. ShoutEm gives you everything you need to create a good mobile app.
There are several customization options available on the interface. You can integrate your created apps with other content sources from platforms like SoundCloud, Twitter, WordPress, Facebook, and Foursquare. With several monetization choices available, your app can produce you a fast stream or revenue. This could be from e-commerce sales or through things like in-app subscriptions, coupons, and other special deals.
If you have a Google and/or Apple iOS developer account, you can publish your apps to Google Play and iTunes; respectively. App updates can be initiated in real-time as well. Also, automatic updates can be selected on the platform to keep your app on top of the latest updates on Android and iOS.
The price for Android is $59 per month. The price for Android and iOS is $99 per month.