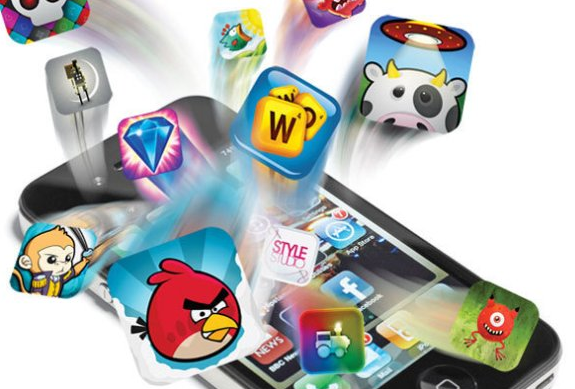 The World's 30 Best Mobile Gaming Companies of 2018
The popularity of mobile gaming has accelerated more than anyone could have ever predicted. In just the past couple of years alone, mobile gaming has dominated the digital games market around the world. If you were to go to the iTunes store or the Google Play Store, you would see endless numbers of mobile gaming apps from a variety of different mobile gaming companies. Each company wants to be the one which offers users a unique gaming experience like no one else.
Below are the top 30 mobile gaming companies in the world for 2018.
1) Supercell
Supercell is a mobile gaming company which is considered the leader of the mobile gaming industry. Starting in 2010 as a small gaming company located in Helsinki, Finland, they surprised everyone with their substantial growth by offering original games like "Hay Day" and Clash of Clans." As of 2017, the profits of the company were estimated to be about $1 billion. They have roughly 100 million people who actively use their apps each month. The current value of the Supercell company is $10 billion.
2) Niantic
Niantic is a small gaming company located in the United States. Google even owned Niantic at one time. Niantic went from being a virtually unknown company to being one of the biggest mobile gaming companies in the industry. A big reason for its success can be attributed to its highly popular augmented reality mobile game app known as "Pokémon Go." It was downloaded by more than 100 million people after it was released. This made it one of the biggest mobile games of the year 2016. In 2017, the company said they were going to make a new augmented reality game that will feature Harry Potter.
3) Tencent
This is one of the biggest internet service providers in all of China. In fact, they are the first technology company in China to be worth more than $500 billion. Tencent is a company that was started approximately 19 years ago. It seems like their momentum for growth continues. This is likely due to the advancement of the technology industry in China. Most of the revenue that Tencent generates comes from gaming alone. "Honor of Kings" is the company's most popular game at the moment.
4) NetEase
NetEase is one of the biggest gaming companies in China when it comes to mobile and online gaming. They are a top competitor to the technology services company just mentioned above, Tencent. NetEase is already well known in China as a distributor of famous Blizzard games like World of Warcraft. They have since gotten into the mobile gaming market and have found great success there. In the Chinese App Store, NetEase has a game called "Fantasy Westward Journey" which has allowed them to maintain their # 1 rank there. As far as global revenues go, NetEase ranks # 4 out of all the other mobile gaming companies. They even rank # 2 as a Chinese iOS publisher.
5) Machine Zone
Machine Zone is a game development company which has only been around for a couple of years. When they first started, they were only making text-based RPG games. Now they are a major mobile gaming company because of their successful hit "Game of War: Fire Age." The original name of the company was "Addmired." Once Menlo Ventures funded the company with $8 million, Addmired changed their brand name to Machine Zone.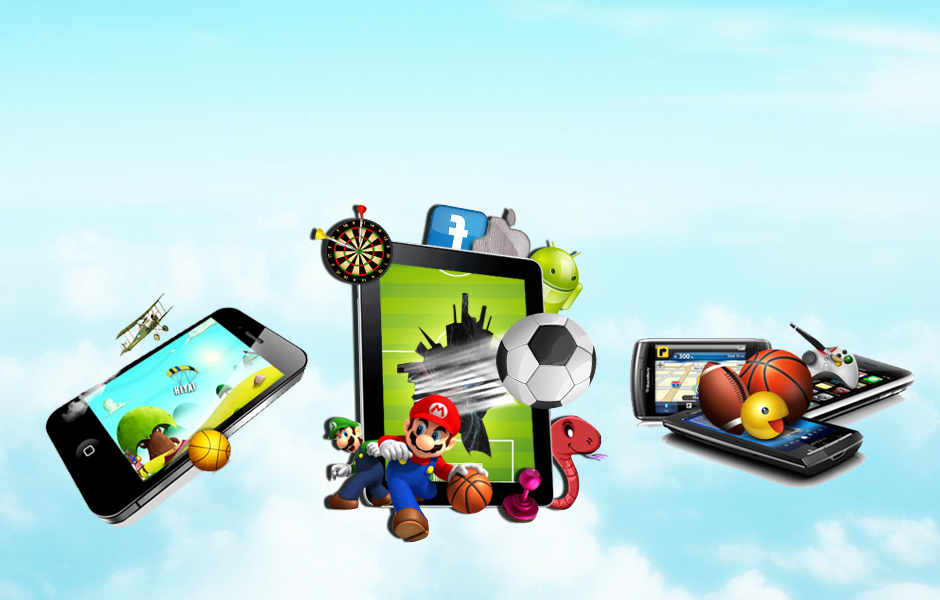 6) Netmarble
In South Korea, the biggest mobile gaming company is Netmarble. An entrepreneur named Bang Jun-Hyuk founded this company. They created a game which ranked on the top 5 list of highest grossing games worldwide (out of 78 nations). This put Netmarble on the international map as a reputable mobile gaming company. Netmarble's two most successful games are "Marvel Contest of Champions" and "Lineage 2: Revolution." In 2017, on the list of most in-app sales worldwide, Netmarble came in 8th place. App Annie was the source that stated this.
7) King Digital Entertainment
You might recognize the interactive entertainment company, King Digital Entertainment. They developed the internationally recognized mobile app game "Candy Crush." This game turned into a franchise which has been downloaded over 2.75 billion times worldwide over the last 5 years. The company has created other popular game franchises, such as Bubble Witch, Pet Rescue, and Farm Heroes.
8) EA Mobile
EA has long established their reputation as a video game company that specializes in creating sports games. Some titles you might recognize include Madden NFL and FIFA 15 Ultimate Team. Now with the increased interest in mobile gaming, EA has created a subsidiary company by the name of EA Mobile. This subsidiary focuses exclusively on developing mobile sports games. In 2016, EA Mobile accumulated $500 million in mobile gaming revenue over just 12 months. In 2017, their revenue increased to over $637 million.
9) Mixi
The Japanese mobile gaming company, Mixi Inc., grew in popularity after the success of its Monster Strike mobile game. Statistics show that it is one of the highest grossing games for Android and iOS mobile devices. Its number of downloads has surpassed 40 million and from that, it has generated a loyal group of fans.
10) GungHo Online Entertainment
The biggest Japanese gaming publisher is GungHo Online Entertainment. They are best known for creating the game app called "Puzzle and Dragons." This is a game that combines the classic Japanese style of role-playing games with matching gems. Puzzle and Dragons have received over 47 million downloads in just Japan alone. Even though it has been brought to the American market too, it has yet to experience the same success in the United States.
11) Nintendo
Most people have heard of the video game company "Nintendo" before. Since the 1980s, they have created classic game franchises like "Super Mario Bros." and "The Legend of Zelda." In recent years, they have taken these franchises to the mobile gaming market. We've already seen that with their "Super Mario Run" game on iOS and Android. Soon there will be a "Zelda" game coming out too. As Nintendo gets more involved in the mobile gaming industry, they will be major competitors up against other native mobile gaming companies.
12) Jam City
There are a lot of mobile gaming companies based in the United States, but Jam City stands out on top. Since Jam City started in 2010, they have published several mobile games which have received over 800 million downloads in total. "Panda Pop" is their most popular mobile game. This app game alone has been downloaded more than 100 million times. There are even 9.3 million people who actively use the app every month.
13) Sony
We all know Sony Interactive Entertainment. They create a variety of entertainment devices and works. Now they have a new company called ForwardWorks Corporation which is devoted exclusively to creating mobile app games. This news comes just after Nintendo started entering the mobile gaming industry as well. Some of Sony's newest mobile games include Arc the Lad, Wild Arms, and Hot Shots Golf.
14) Peak Games
The Turkish gaming company, Peak Games, became known in 2016 for their casino games like Gin Rummy and Bid Whist. Over the next 2 years, Peak Games introduced popular games like "Toon Blast" and "Toy Blast." Each game ranked amongst the top 20 highest grossing mobile games in the United States and the United Kingdom. The brand's success can largely be attributed to how it creates games which are specific to various cultures and are promoted in markets that are underserved. Not only that, they develop strategies for their games that are meant to increase engagement and implement better monetization.
15) Com2uS
Com2uS Corporation is a Korean mobile game publisher and developer. They have created award-winning games which have established their reputation in Korea and throughout the rest of the world. The genres of their mobile games include action, arcade, sports, RPG, and music. You can play their games on the two most popular mobile platforms, iOS, and Android. Some of their most popular mobile games are Derby Days, Homerun Battle, Las Vegas Story, Tiny Farm, Escape the Ape, Zombie Band, Witch Wars, MiniGame Paradise, and Chocohero.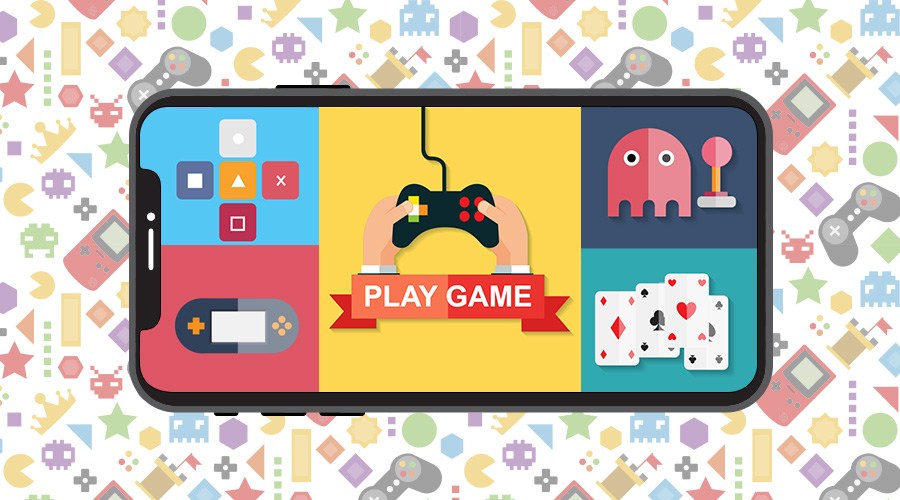 16) NCSOFT
NCSOFT has been an innovative gaming company in South Korea for the past 20 years. Now they are one of the largest companies in the mobile gaming industry. They have published one hit game after another throughout the world. Their most popular game in Asia is called "Lineage." Other entertaining games it has produced include Guild Wars, City of Heroes, Aion, and WildStar.
17) Square Enix
The Japanese video game company, Square Enix Holdings Co., is well known in the mobile gaming industry for its RPG games, many of which are free to download and play like Final Fantasy XIV. In 2018, Square Enix is reportedly going to release more mobile games.
18) Miniclip
Miniclip has almost achieved legendary status in the mobile gaming industry. They are known for their classic games like Football Strike, 8-Ball Pool, and Agar.io. Their portfolio of mobile games is so extensive that they've reached a total of 1 billion downloads. They have 200 million users actively engaging their gaming apps each month. 8-Ball Pool is their most popular mobile game and in January 2017, it was the number one grossing app in the entire UK App Store. Their newest mobile game is Football Strike and it looks like that's going to be another winner too.
19) IGG
The Singaporean company, IGG (I Got Games), has been very successful ever since it released the mobile game called "Castle Clash." The company experiences increased revenue growth every year. Now their average annual revenue is more than $120 million.
20) Rovio
Rovio is a Finnish company that was founded in 2009. They are best known for their app game "Angry Birds," which became the most popular paid gaming app ever. It would take them 2 more years to find success once again, this time with "Angry Birds 2." After numerous updates, Angry Birds 2 became listed on the top 50 highest grossing games. Last year, Rovio released other mobile games like Battle Bay, Angry Birds Match, and Angry Birds Evolution.
21) CyberAgent
CyberAgent is what is known as a media conglomerate because they run multiple types of businesses. Their range of businesses includes mobile videos, mobile gaming, and mobile advertising. A lot of their biggest revenues come from games like Cinderella Girls Starlight Stage, Shadowverse, and Granblue Fantasy.
22) Ourpalm
A major Chinese mobile game developer named Ourpalm has gone from a small entertainment company to a hugely successful one. They strategically executed numerous partnerships, investments, and acquisitions in all sorts of entertainment sectors. Some of which include gaming, virtual reality, television, animation, and film. Now the company is massively contributing to the expansion of both mobile gaming and PC gaming throughout the world.
23) Playrix
Playrix is a Russian-based mobile gaming company which has greatly influenced the mobile gaming industry in recent years. They already have 3 successful app games under their belt. Now they have released a fourth game that is making them a lot of money called Homescapes. It is available for both iOS and Android devices. During the first week of its release, it was downloaded over 7 million times. Because of these successes, Playrix has ranked on the top 30 list of best mobile gaming companies worldwide.
24) COLOPL
There are a lot of successful Japanese mobile game development companies, such as GungHo Online and Alongside Mixi. There is also COLOPL, Inc, which has gained both popularity and huge profits from its mobile games. However, many of its games do not make it to the United States' mobile gaming market. Despite this, the company has maintained continued success in Japan's market. In fact, they are focusing primarily on their local market by releasing games like "White Cat Tennis." They are also investing more in developing virtual reality games too.
25) Nexon
In 2013, the mobile game development company, Nexon, was established in Los Angeles. Their mission was to create high-quality mobile games that are free to play. They have partnered with leading developers from around the world in order to make this happen, including Turbo, Secret New Co., Ndoors, and Shiver Entertainment. The company's newest game is Dynasty Warriors Unleashed, which was downloaded over 6 million times last year.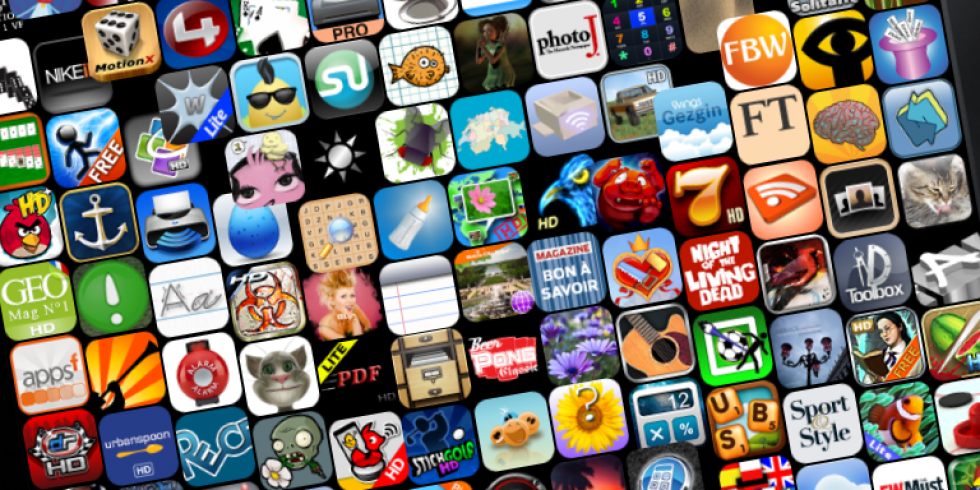 26) Pocket Gems
The San Francisco-based mobile game development company, Pocket Gems, is best known for creating the hit game "War Dragons." Their game apps have received more than 280 million downloads globally. They've received funding from Sequoia Capital as well as Tencent. This has allowed Pocket Gems to expand their mobile gaming genres and to create games that have much better graphics.
27) Scopely
Scopely is a new mobile gaming studio located in Los Angeles. They have a unique strategy which they are using to find success in the mobile gaming industry. They have their own original platform to use for monetizing and advertising their mobile game apps. Some of these games are even created by outside studios. Scopely has released popular game apps like The Walking Dead: Road to Survival, WWE Champions, and Wheel of Fortune Free Play. The company made a recent announcement that they've secured Series C financing in the amount of $60 million.
28) Playdemic
Playdemic was started back in 2010. They are a UK mobile game development company which creates games that are free to play. Their viral game "Golf Clash" has dominated the market because it is fun and addictive to play. As of July 2017, it was reported that Golf Clash earned the company more than $1 million in just one day. Based on this success, TT Games acquired Playdemic because they wanted to start making mobile games too. Warner Bros. is the owner of TT Games.
29) Flaregames
The German-based mobile game development company, Flaregames, is growing faster than anyone could have ever predicted. In 2016, the company achieved their first big success because of the adventure game "Nonstop Knight" that was released by their sister company, Kopla Games. Flaregames reportedly tripled their revenue, causing their cash flow to go from negative to positive.
30) Ustwo
Ustwo achieved popularity with the success of their mobile game "Monument Valley." Not only has it received numerous critical acclaim and awards, but it has also generated a lot of sales too. At the WWDC 2017 event held by Apple, Ustwo made an announcement that there will be a sequel called "Monument Valley 2." This caused the original game to achieve a massive number of downloads, breaking all kinds of chart records and landing them on the U.S. high grossing chart at number 50.