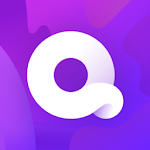 | | |
| --- | --- |
| Price: | Free |
| Version: | 1.0.0 |
| Author: | WCI One, LLC |
Quibi is a video platform used to host videos no longer than 10 minutes. There are all sorts of videos uploaded to Quibi on a daily basis, some of them include dancing, singing, animal videos, and general entertainment content. Given the fact that all Quibi videos are shorter than 10 minutes, you can watch them at home, at work, or even during breaks. This application is quite new on the market but is already quite popular with the general public.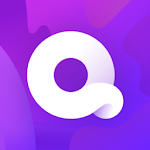 Quibi
The Quibi app supports both iOS and Android devices. You can get this app both from this page, and Android/Apple stores. It maintains a high rating of 4.1 on Google Play Store with more than 30,000 user reviews. We have skimmed through the comments, and most users seem to be quite fond of this new app.
The Quibi was launched to rival its competitor, TikTok, but we cannot yet say that they have done a good job competing with this giant. However, it is too early to tell, and most likely we will have to wait a few years in order to see the winner.
Main Features
90-day free trial – Quibi is not a free app but lets the users sign up for a 90-day free trial. If you don't want to pay for an app like Quibi, you are free to sign up for a free trial, and then decide if the subscription is worth it. Many people prefer to pay from the get-go, because of the obvious limitations inside the app, but we advise all users to test the app first, and then see if the Quibi app is worth their money.
Subscriptions – If you think that Quibi is expensive, think again. In order to access all content, you will be required to pay a monthly fee of $5, but this package includes the ads. If you prefer an ad-free watching experience, you will be required to pay a monthly fee of $8, which is not a great deal of money.
Mobile-only – Some people are asking whether or not there is a desktop version of the Quibi app. Sadly, there is not, and only mobile users will be able to access the entertaining videos provided by Quibi. Not developing a desktop version is quite an original approach by Quibi, and we still have to see if they regret this decision later on.
Vertical and horizontal styles – Just like Youtube, you can watch all of Quibi's videos in both vertical, and horizontal resolutions. When the app first rolled out on the market, it did not support horizontal experience, however, after a lot of users complained about this feature, Quibi went ahead and took care of this problem with the new update.
Conclusion
If you are a TikTok lover, chances are you will love Quibi too. However, please note that you will be required to pay a monthly fee in order to access the Quibi content, or at least sign up for a free, 90-day trial. In order to download the latest APK of the Quibi app, please click the download button located on this page.