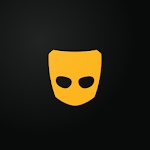 | | |
| --- | --- |
| Price: | Free |
| Version: | 6.4.0 |
| Author: | Grindr LLC |
Grindr is a social networking app that helps gay and bisexual men connect with each other. The application is completely anonymous and does not require you to enter any of your personal information. Do not get us wrong, if you have no problem when it comes to showing your sexual orientation, you can go ahead and use your real name, however, most users try to refrain from such activities.
Grindr is probably the most popular app in this category and is used by thousands of users all around the world. You can get Grindr for free both from this page, and Google Play/Apple stores. Grindr maintains a high rating of 3.9 on Google Play Store and is reviewed by more than 66,000 users. We have skimmed through the comments, and have found no instances of abuse, or neglect of the gay men.
Main Features
Customized search – The Grindr app lets you view up to 600 profile pictures at a time, making the connection process much easier. What's even better is that these searches are based on local destinations, making it easier to meet people who live near to your location. You can also select who would like to meet based on their sexual orientation. For example, you can select that you want to meet only bisexual, or gay men and so forth.
Chatting – The chatting function remains completely anonymous and cannot be accessed by third parties, even the Grindr staff. Grindr announced that all the information is encrypted, meaning there is absolutely no chance your photos or private information might be leaked. However, please be careful to whom you send your photos, there is always a chance someone might screenshot the chat and leak your sensitive information this way.
Customized profile – You are free to customize your profile all you want. Since your profile will contain details such as name, age, sexual orientation, and location, you must be very careful while providing all of this data. We have dug around the internet, and there were a few instances where the users leaked other people's photos just for fun. Sure, this is a punishable offense, but it never hurts to be careful.
Conclusion
If you are a gay, or a bisexual man, or would like to connect with such individuals, downloading this app is probably a good idea. We have provided a clean APK of the Grindr app that can be acquired by pressing the download button on this page.
User Reviews
"I am a gay man myself, and absolutely love this app. I don't meet people to have sexual interactions, I just like talking to people who understand me, and I must say there is a lot of support for a gay man in this app! Many thanks to the developers for creating such a nice circle!"
"Thanks for creating such an awesome app. I can meet people and not be afraid of interacting with them in real life. Needless to say, I never use my real name (that is for my own safety), but I feel comfortable sharing the sensitive information as soon as I get to know a certain individual better."